Region 10's Regional Economic Development Strategy Meeting (REDS)
June 18 @ 9:00 am

-

4:00 pm

Free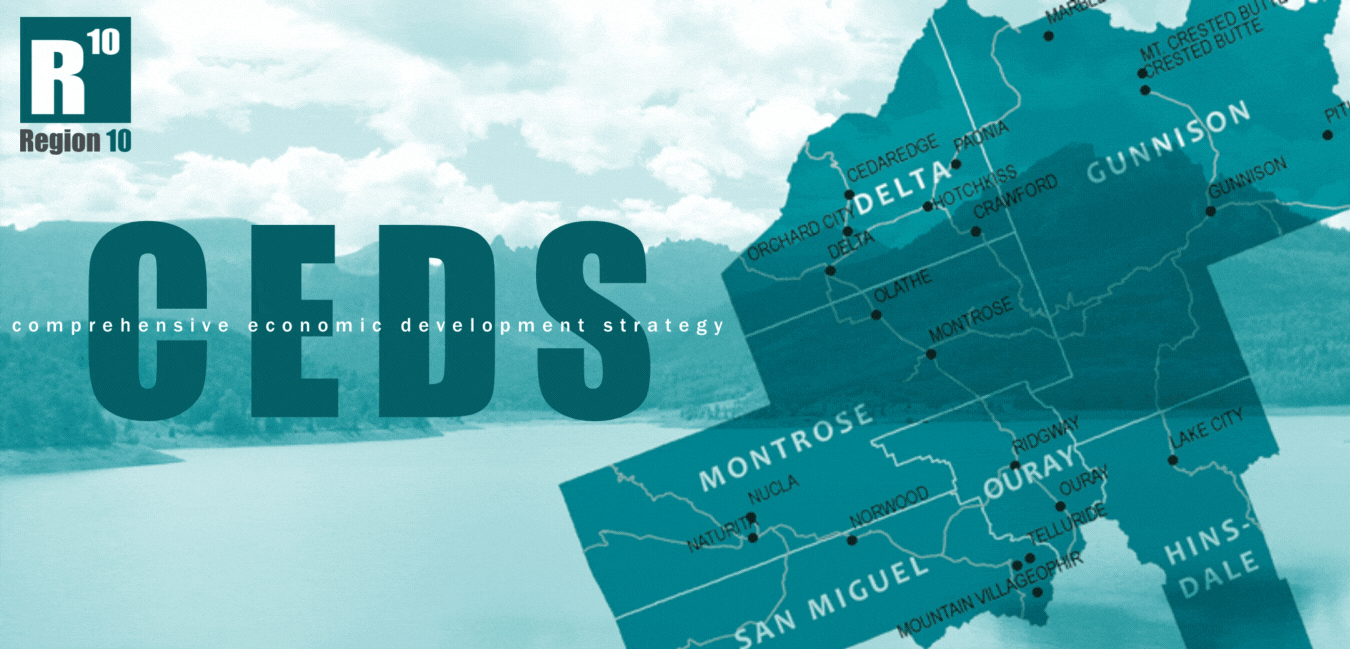 Region 10 Regional Economic Development Strategy Meeting (REDS)
Date: Friday, June 18
Time: 9 am – 4 pm
Location: Montrose Events Center – Main Room
Purpose: As we update our Regional Economic Development Strategies (otherwise known as the Comprehensive Economic Development Strategies or CEDS) we are holding a real-life-in-person meeting to identify goals and strategies to guide our region's work for the next five years. We know that the pandemic has accelerated change and impacts in our communities and we want to make sure our regional plan reflects the needed strategies. You will hear what we learned in our regional SWOT analysis, get updated info and take a deep dive into developing strategies on our regional issues and goals.
What is a CEDS?
Simply put, a CEDS is a five-year strategy driven plan for regional economic development
It is designed to build the capacity and guide the economic prosperity and resiliency of a region
As a public document it also can be seen as something that markets our region
Why do we do a CEDS?
more likely to attract federal funds and technical assistance
build on the strengths of our region, as well as identify gaps in resources or expertise
Tells our story of past, present and future
facilitates regional collaboration, and grow and support new industry clusters
a living document to guide our work
Related Events